Thank you to our speakers, corporate supporters, and friends who made the 8th annual Little Black Dress Night a moving, inspiring, and successful night! We look forward to seeing you next year in May 2023! Check back soon for event photos.
2022 SPEAKERS
Keynote
Desiree Vargas Wrigley
Chief Innovation Officer & ED, TechRise @ P33 Chicago
Closing Keynote
Pete Kadens
Chairman @ The Kadens Family Foundation
Biography
Pete Kadens is a serial entrepreneur and dedicated philanthropist who currently serves as the chairman of The Kadens Family Foundation, a charitable organization dedicated to closing the pervasive wealth and education gaps in the US. Pete was a co-founder and served as CEO of Green Thumb Industries, currently the second largest cannabis company in the world with a current market capitalization of over $6 billion. After taking the company public Pete retired in September 2018. Prior to Green Thumb Industries, in 2008 Pete started one of the largest commercial solar companies in the US, SoCore Energy. Under his leadership, SoCore expanded operations into 17 states and was named one of Chicago's most innovative businesses by Chicago Innovation Awards. In 2013, he sold SoCore Energy to Edison International, a Fortune 500 energy holding company. Pete employed over 5,000 people over his 16 year career as a CEO. Pete and his family are currently the controlling owners of a business called Headbands of Hope, a fashionwear business that leverages the one-for-one model to donate hair accessories to pediatric patients who are ill and impoverished.
Pete believes deeply in, and actively leads, organizations that seek to transform lives and strengthen communities, serving as chairman of StreetWise (2009 – 2018), one of the largest homeless aid organizations in Chicago. Pete currently serves as chairman emeritus at StreetWise and sits on several other boards in the nonprofit and for-profit space. Pete and his family foundation also spearheaded and financed an effort to ensure that all students, and one of their parents, from the most underserved and impoverished high school in his hometown (Toledo, OH) could go to college or trade school for free. That organization, HOPE Toledo, is now serving over 300 families. Pete is also the founder and Chairman of Hope Chicago, an organization focused on educating underserved Chicagoans.
Pete was awarded the Trailblazer Chicago Award by The Cara Program in 2019; The Catalyst Man of the Year by Streetwise in 2015; and The Distinguished Alumnus for Citizenship in 2010 by his college alma mater, Bucknell University. Pete was also named one of the 40 Under 40 by Crain's Chicago Business in 2012 and one of the 20 People to Watch in the Cannabis Industry by Marijuana Business Daily in 2018.
Pete is a 2019 Henry Crown Fellow of the Aspen Institute, a fellowship that selects only 20 individuals from around the world each year who have the capacity to create ventures that solve one of society's intractable problems.
Leslie Vickrey, Moderator
CEO & Founder @ ClearEdge Marketing
Biography
Leslie Vickrey is a marketing expert and business advisor who began her career with McDonald's Corporation and found a niche in technology and talent as the head of marketing for Spherion's technology division. She founded ClearEdge Marketing in 2006, which is now a go-to, fully integrated marketing agency for talent and technology firms. 
Leslie's impact in the HR, tech and marketing communities far exceeds her day-to-day work as CEO. Passionate about the importance of diversity, Leslie is a frequent speaker on the topic and even co-founded ARA, an organization that seeks to attract, retain and advance women in technology – 6,000 people strong. She is part of the Women Business Collaborative Staffing Leadership Council; member of ASA's Women in Leadership Council; is on the Board of Directors for Chicago Innovation; was recognized as one of 100 of Chicago's most compelling innovators and entrepreneurs; is part of the UIC Entrepreneurship Hall of Fame; was named as a Staffing Industry Analysts Top 50 DEI Influencer; winner of the Chicago Tech Academy Young Women's Leadership Society Ambassador of the Year Award with her ARA Co-Founders; and was named one of the Enterprising Women of the Year. Leslie is a contributor to industry publications such as Recruiting Daily and Entrepreneur, a frequent industry speaker and host of an executive women in recruitment podcast, TheEdge.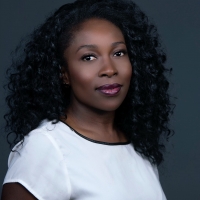 Stella Ashaolu
Founder & CEO @ WeSolv
Biography
Stella Ashaolu is the CEO and Founder WeSolv, a platform connecting companies to more diverse candidates and leveraging performance data from real projects to reduce hiring bias and the Co-founder of Fifth Star Funds, an evergreen philanthropic fund investing in Black founders at the "friends and family" stage. As an MBA candidate at USC Marshall School of Business, Stella experienced the harsh realities of recruiting for strategy and consulting roles with a non-traditional background and limited network. It was there she realized the power of experiential learning and underrepresented candidates' need for access to real projects to showcase skills and reduce bias. Now, coupled with years of management consulting, big data, and predictive analytics expertise, Stella brings her lived experience to building a research and data-based technology solution to improve diversity hiring for enterprise customers such as Salesforce, Pinterest, and Discover and a network of over 30,000 diverse business candidates. In addition to serving as a Techstars alumni mentor and 1871 mentor, Stella is a vocal leader and diversity advocate in the Chicago tech ecosystem. She also holds a BA from UCLA.
Yemi Akisanya
Global Head of DEI @ Groupon
Biography
Yemi Akisanya is Global Head of Diversity, Equity & Inclusion (DEI) at Groupon. In this role, he is responsible for building Groupon's DEI global strategy focused on creating short and long-term plans to help build a more diverse, equitable and inclusive culture in services of Groupon's Customers, Merchants, and Employees. Prior to Groupon, Mr. Akisanya served as the Head of diversity and inclusion at OCC. He was responsible for building the first Diversity and Inclusion office at the Clearinghouse. Focused on attracting and retaining top talent, increasing diverse representation across all levels and reducing inequity in pay rates. Mr. Akisanya consulted on critical communication strategies, organizational change processes, culture transformation and the future of work that aligns with the organization's objectives and values. Mr. Akisanya serves on the Board of Directors for i.c.stars, a program that provides technology-based workforce development, leadership training, and access to career opportunities for low-income adults in the Chicago area. He also teaches and serves on the Diversity, Equity and Inclusion Advisory Group of Kellogg School of Management, as well as serves on the Advisory Board of the Nigerian Stock Exchange. Mr. Akisanya is a graduate of Northwestern University's Kellogg School of Management MBA program. He also holds a Master of Science in Communication from Northwestern University. He graduated from Southern Illinois University in Carbondale, IL, with a bachelor's in Management Information Systems.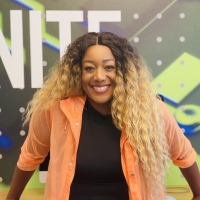 Dr. Christine Izuakor
Founder & CEO @ Cyber Pop-up
Biography
Dr. Christine Izuakor is the Founder and CEO of Cyber Pop-up. She has over a decade of experience leading cybersecurity functions within the Fortune 100 space. Christine earned a Ph.D. in Security Engineering, becoming the youngest student and first African American woman to do so. Her rapid growth in the technology industry landed her spots on numerous change-makers lists, including Business Crain's Tech 50 List and the Crains 20 in their 20s List. She has also been featured in The Wall Street Journal, Cheddar News, Hemispheres Magazine, MyStart TV, and more.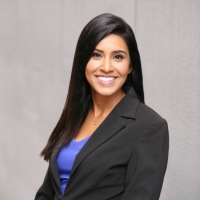 Rita Barry
Director, Public Cloud Alliances @ Ensono
Biography
Rita Barry is an accomplished, innovative Digital Marketing Manager with almost a decade of continually progressive experience in delivering comprehensive B2B and digital marketing leadership, acquiring the ability to design and execute targeted digital marketing initiatives, integrated marketing programs, and digital marketing channels. Known as a game changer, with a reputation for utilizing the newest technologies and platforms to drive digital marketing strategy. Solid and sharp team leader with an uninterrupted record of success and the distinct ability to leverage marketing principles with edgeable knowledge.
To get involved, learn more, or make a donation, contact Sr. Director of Philanthropy & Corporate Engagement Tiara Wheatley at twheatley@chicagotechacademy.org.
SPONSORS
Platinum