Help Inspire, Educate, and Connect ChiTech Academy Today!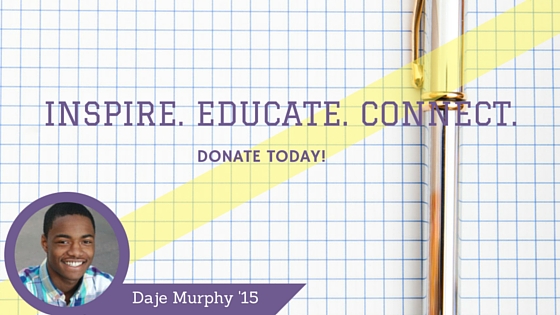 Greetings!
School's out for summer but ChiTech Academy still has 10 days left to reach its fundraising goal of $50,000.  As an alum of the school, I know first-hand the positive impact your contribution will have on our community.
As Chicago's technology and entrepreneurship high school, we do things differently.  By giving today, you will directly support ChiTech's unique learning initiatives. Our program transcends test scores and letter grades. In addition to the fundamentals, our curriculum provides all students with opportunities like:
A college going culture: Campus visits, financial aid workshops and events. This program extends over 8 years including grades 9 through college graduation.
Community partnerships: Interning with tech start-ups, Fortune 500 companies and innovative entrepreneurs. Imagine!
Project based learning: A chance to learn on a deeper level by solving real world problems and displaying public artifacts as evidence of learning
Tech-centered courses: (Certifications, programming languages, web design, entrepreneurship, and engineering)
One on One Peer Mentors 
I've been told that student enrollment for the 2016-2017 school year will soar to 300+ students and 200 juniors and seniors are on track for graduation. 76 seniors from the Class of 2016 are preparing for college in the fall and our daily attendance rate has increased to 90% since implementing project based learning.  If you follow the news, you know that this is a huge accomplishment for any Chicago public school.
Despite the positive stats, I need your help to ensure my classmates have the same life-changing experiences and access to opportunities that I did while attending ChiTech. Please click on the link below and support us. Any dollar amount helps!
Sincerely,
Daje Murphy '15
IT Consultant/Intern, Publicis Groupe