Changing lives by educating, empowering and connecting a diverse next generation of entrepreneurial thinkers to discover their passions, succeed in college and career, and thrive in a digital world.
We use project-based learning, STEM education, real world experience with Chicago companies, and entrepreneurial principles to shape a diverse next generation of leaders and entrepreneurial thinkers.
PROJECT BASED LEARNING
We give real world, market based, portfolio based experiential learning that transforms our Chicago communities. We not only teach technology and entrepreneurship, we teach kids how to work in project-based environments, manage projects and solve real world problems.
STEM EDUCATION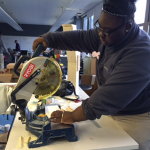 Our teachers excel at creating an interdisciplinary approach to learning where rigorous academic concepts are coupled with real-world lessons as students apply science, technology, engineering, and mathematics to make connections between school, community, work, and world.
ENTREPRENURIAL PRINCIPLES
The ChiTech experience follows the basic principles of entrepreneurial education including pushing for a deeper understanding of learning, encouraging students to challenge the status quo, thinking outside the box, understanding the technology and finances behind a solution, collaborating with others, and building strong relationships through networking.
REAL WORLD EDUCATION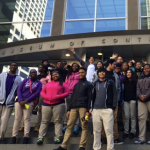 We give our students an immersive experience through internships, weekly guest speakers, mentorships and field trips to corporate partner locations as well as the most technology and entrepreneurship class offerings of any open enrollment school.
Become a Mentor
Company Partnerships
Weekly Power Lunches

Apply Today

Apply or Transfer

Apply today for the 2023-24 School Year
STEM education with project based learning
Real world experience with top Chicago companies

Sponsor a Student
Donate Books
Fund a ChiTech Project