KEYNOTE SPEAKERS
President and CEO, AnitaB.org
Biography
Brenda Darden Wilkerson is an advocate for access, opportunity, and social justice for underrepresented communities in technology. She currently serves as the President and CEO of AnitaB.org, an organization working to shape public opinion about issues of critical importance to women technologists in academia, industry, and government. She founded the original Computer Science for All program, building computer science classes into the curriculum for every student in the Chicago Public Schools, and serving as the inspiration for the Obama administration's national CS4All initiatives.
CIO & Secretary of Innovation and Technology, State of Illinois
Biography
Ron Guerrier serves as the State of Illinois Chief Information Officer and Secretary for the Department of Innovation & Technology (DoIT). Illinois Governor JB Pritzker appointed Guerrier to serve in these roles in March of 2019, based on his extensive background and leadership in the innovation and technology fields.
Guerrier has more than 20 years of experience managing technology in the private sector and has served as chief information officer for multibillion-dollar companies since 2012. Most recently, he held the position of CIO at Express Scripts, the nation's largest pharmacy benefit manager, and functioned in the same role at Farmers Insurance Group from 2015 to 2018. Prior to that, Guerrier spent 19 years at Toyota North America, rising from a customer service representative to IT manager to chief technology officer to vice president and chief information officer.
Guerrier earned a bachelor's degree in economics and finance from the University of Illinois at Urbana-Champaign, and a master's degree in operations management and supervision from North Park University. In addition, he has earned a certificate in IT management from the University of Chicago Booth School of Business, an executive certificate in developing organizational innovation from the Massachusetts Institute of Technology – Sloan School of Management, a certificate in innovation from the University of California, Berkeley; and a certificate in IT performance management from Boston University Questrom School of Business.
Guerrier serves as the Chairman of the Board of IS Associates at the University of California, Los Angeles and is the Executive Advisor for STEM Advantage, a non-profit organization that opens doors for young women and underserved communities to pursue their dreams of a career in science, technology, engineering and math (STEM). Guerrier sits on the Board of Directors of SBP (SBPUSA.org), an organization which assists with the rebuilding of homes after natural disasters.
Throughout his career, Guerrier has earned numerous honors and awards, including the 2019 Crane's Top50 Award, 2019 Top Technology Executive to Watch from HMG Strategy, CIO Breakaway Leader of the Year, Digital Edge50 Award, CIO Lifetime Achievement Award, 3x and was included in the Black Enterprise Most Powerful Executives in Corporate America List. He has also written numerous articles for publications such as Entrepreneur, CIO Review and Fortune Magazines.
PANELISTS
Colleen Egan
Founding Member, The Women in Entrepreneurship Institute at DePaul University
Biography
Colleen Egan started her career in Nursing, went on to become a healthcare administrator, and then the founder of a healthcare startup, but was always fascinated by technology. She had an opportunity to become the operations leader at a public digital agency, LEAP where her teams built large scale websites and digital campaigns for the Fortune 1000. That experience became the foundation for the rest of her career.
She founded and served as the Chief Operating Officer for the award winning design and technology company Two Hundred Twelve Degrees | 212° with offices in Chicago, New York and Los Angeles. She would later become the Chief Operating Officer and SVP of Production of Zula USA in Los Angeles, CA where she led the company and the production of the Emmy nominated PBS series The Zula Patrol, which was the first 3D CGI preschool STEM series on television.
Moving back to Chicago, she became the Chief Operating Officer of Akoo and led the design, deployment and support of the largest DOOH network in the country. Akoo was recognized as one of the best companies to work at by Advertising Age Magazine and a Rising Star Finalist by the Illinois Technology Association (ITA).
In 2012, as the CEO of her own company Tiger Puppet Studios, she focused on consulting with Chicago tech start-ups and in 2013, Colleen was selected to participate in StartupBus North America, where her team created the healthcare app MyBestRx. She became its CEO and was selected as a Tech Cocktail hottest startup.
In 2017, she became a Director at Clarity Partners, a management and technology consulting firm specializing in public sector work. Clarity was recognized with multiple "Best Places to Work" awards under her leadership.
Colleen has been recognized by several organizations for her work. She was the Illinois Technology Association's Prominent Woman in Tech Winner in 2018, Connected World's Woman of IoT and a Crain's Chicago Business Notable LGBTQ Executive in 2018 and 2019.
She is a founding member of the Women's Entrepreneurship Institute at DePaul University. The Institute is the nation's first comprehensive program for women founders that integrates academic learning, research, incubation, funding and public policy.
She serves on several company advisory boards and sits on numerous non- profit boards and committees including U.S. Congresswoman Robin Kelly's LGBTQ task force, Chicago Tech Academy, Illinois Technology Association, Women's Sports Foundation and the Chicago Innovation Women's Mentoring Co-Op. Colleen is a writer, speaker and moderator on the topics of women empowerment, diversity, equity and inclusion, social impact, leading for good, culture, LGBTQ, and impact investing.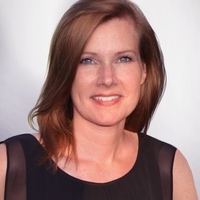 Amanda Lannert
Chief Executive Officer, Jellyvision
Biography
Amanda Lannert is the CEO of Jellyvision, the maker of interactive benefits communication software ALEX. More than 1,500 companies (including 114 of the Fortune 500 and two-fifths of the country's 25 largest companies) use ALEX to help their employees understand complex topics, from choosing a healthcare insurance plan to saving for retirement or navigating a leave of absence.
Since taking over Jellyvision's helm in 2011, Amanda has played a key role in the company's success: she spearheaded Jellyvision's pivot from a services agency to a profitable software-as-a-service company, growing its employee count from 100 to 400 in only five years. In the last three years, Jellyvision's customer count has increased by 250%. On top of that, in spite of the company's rapid growth in the last five years, Jellyvision is profitable and hasn't lost its sense of humor.
Meanwhile, the company has been recognized as the Best Software Company and Best Culture by the Moxies, the 2015 Lighthouse winner by the ITA, a top 10 best place to work in Chicago by The Chicago Tribune and the #1 place for millennials to work in Chicago according to Crain's.
Prior to joining The Jellyvision Lab, Amanda managed global brands for Kellogg's while at Leo Burnett, where she developed strategies and implemented campaigns for Pop-Tarts and Nutri-Grain bars, in addition to spending two years in a new business and new brand development think tank. 
Amanda was named CEO of the Year at the Moxie Awards in 2014 and 2015, Woman in Tech in 2016, Woman of the Year for the Chicago Rotary Club of 2018, and was recognized as 2016's Industry Champion and 2018's CEO of the Year by the Illinois Technology Association. She has been profiled in the Chicago Tribune and Crain's. Amanda is also active in Chicago's startup community, serving as a board member of SpotHero, KnowledgeHound, NowSecure and JB Training Solutions, as a Council Member for the Zell Fellows Program at Kellogg, and as a member of ChicagoNEXT. She also serves as "Super Mentor" for Chicago incubators Impact Engine and TechStars, where she was also named Mentor of the Year. Amanda attended Haverford College and Edinburgh University. She is quick to laugh and enjoys a good cupcake.
Andrea Zopp
President and Chief Executive Officer, World Business Chicago
Biography
Andrea Zopp is the President and CEO of World Business Chicago, where she leads the organization's mission of inclusive economic growth, supporting businesses, and promoting Chicago as a leading global city. Most recently, she served as Deputy Mayor, Chief Neighborhood Development Officer for the City of Chicago. Andrea has dedicated her career to being a force of change. She has championed job creation, access to education, corporate responsibility, and promoting economic development initiatives in underserved communities.
Andrea is a successful businesswoman and has held executive leadership positions at several Fortune 500 companies, including Sara Lee, Sears Holdings, and Exelon. As the former President and CEO of the Chicago Urban League, she led the nationally-recognized organization's focus on expanding economic opportunity in underserved communities, helping youth and young adults achieve academic and career success, and advocacy for social justice.
Andrea also served in the United States Attorney's Office and was the first woman and African American to serve as the First Assistant in the Cook County State's Attorney's Office. In these roles, she fought to keep neighborhoods safe by taking on illegal guns, violent crime, and gangs worked to protect victims of domestic violence and sexual abuse.
Andrea has held multiple civic and business appointments, including the Chicago Board of Education, the Cook County Health and Hospital System Board. Andrea also served on the boards of Andrew Corporation and Urban Partnership Bank. She currently serves on the Chicago Police Board and as Chair of Chicago State's University's Board of Trustees.
Andrea Zopp is a graduate of Harvard College and Law School. She lives on Chicago's Southside with her husband, Bill. They are the proud parents of Alyssa, Kelsey, and Will, and the proud owners of four cats and two dogs.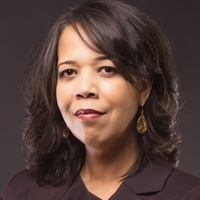 Leslie McKinney
Chicago Director, Black Women in Science & Engineering (BWISE)
Biography
Leslie A. McKinney is the Director for the Chicago Chapter of Black Women in Science and Engineering (BWISE), an organization focused on bridging the leadership gap for black women in STEM.
Ms. McKinney is a strong believer in mentoring at all stages of our lives. She was named a mentor for the 1st cohort at mHUB, Chicago's first innovation center focused on physical product development and manufacturing and a mentor for Chicago Innovation's Women Mentoring Co-op, Ageless Innovators, and Chicago Student Invention Convention. She received her M.S. in Engineering and Global Operations Management from Clarkson University and her B.S. in Electrical Engineering from Southern University and A&M College. Ms. McKinney is a certified as a Lean Six Sigma Black Belt and Scrum Master.
John Higginson
Chief Technology Officer, Groupon
Biography
It all began with a Commodore 64…
John is the Chief Technology Officer at Groupon (NASDAQ: GRPN), a true "created in Chicago" story that is building the daily habit in local commerce, offering a vast mobile and online marketplace where people discover and save on amazing things to do, see, eat and buy. At Groupon, John is responsible for driving the company's technology strategy to leverage advanced digital experiences and data science to connect with consumers across North America and EMEA.
In addition to his work at Enova, John is a member of the board of directors for the Illinois Technology Association, and a member, investor, and advisor with Hyde Park Angels. He also serves an adjunct professor at Lewis University teaching MBA courses on technology and entrepreneurship.
Prior to Groupon, John served as the CTO for Enova, FTD Companies, Wheels, and Applied Systems. Flowers, cars, insurance, money, and now experiences — proof that technology powers every facet of our lives.
John holds a B.A. from Northern Illinois University and M.S. in IT and Privacy Law, with honors from The John Marshall Law School and is a frequent writer and speaker on technology, leadership. A champion of DEI, he spends time working with organizations to help women and underrepresented minorities enter and advance in technology careers.
COMMITTEE
Jessica Brandenburg
Senior Customer Success Operations Manager, Seismic
Brittanie Bright
Senior Financial Controls Analyst, Exelon Corporation
Theresa Candler
Consultant/Grant Writer, Chicago Tech Academy
Colleen Egan
Founding Member, The Women in Entrepreneurship Institute at DePaul University
Bonnie Kane
Client Director, AHEAD
Tashiara Little
Director of Corporate Engagement, Chicago Tech Academy
Imani Strong
Enrollment Manager, Chicago Tech Academy
Tiara Wheatley
Assistant Principal, Chicago Tech Academy
Betsy Young
Independent Financial Consultant
Event Sponsor
Bronze Sponsor


Young Family