Press Release: GENERAL ASSEMBLY AND CHICAGO TECH ACADEMY PARTNER FOR FIRST EVER CAREER CAMP
FOR IMMEDIATE RELEASE
Chicago, IL, January 26, 2017 — Chicago Tech Academy, an organization committed to inspiring, educating, and connecting the next generation of tech and entrepreneur leaders, announced today that it has partnered with 21st century career accelerator General Assembly to help raise funds through their first ever Career Camp. The camp will help professionals and students from any experience level discover a path to success in the tech industry.
Half of the proceeds raised through registration fees for the week-long event will be used to provide resources including software and building materials to support ChiTech's wall-to-wall project-based learning and STEM curriculum. Additionally, General Assembly has opened spaces for 15 students and five staff members from ChiTech to attend their classes for free.
"At General Assembly we've helped hundreds of thousands of individuals pursue work they love through education and opportunities across data, design, tech and business," said Taylor Golden, Chicago Partnerships Lead at General Assembly. "It's important to us for to provide access to our programs and in working with Chicago Tech Academy, we are not only able to help individuals in improving their career and sharpening their tech skills, but also support the future tech talent in Chicago.
The partnership was made possible thanks to General Assembly's continued dedication to preparing learners from all backgrounds for successful careers in tech, data, design and business. Chicago Tech Academy is providing transformational education by offering its students, most for the first time in their lives, access to a 21st century curriculum. Other ways that ChiTech is transforming students' lives with supportive partners like General Assembly include:
Requiring rigorous tech/entrepreneurship courses daily for every student including: engineering, web design, computer programming, video editing and graphic design
Implementing Project-Based Learning- Three times per year, students complete a project across multiple content areas to serve as evidence of a deeper level of learning, beyond just receiving a letter grade. All projects are then curated and placed on display for the community.
Offering Real-World Learning programs, which include a weekly power lunch speakers' series, field trips and a month-long internship for all seniors at a tech start-up or company.
You can learn more about the Career Camp, click here. To purchase your own $45 all-access pass for the event, click here.
ABOUT CHICAGO TECH ACADEMY
Chicago Tech Academy (ChiTech), a non-profit, 4-year contract school located in University Village, was founded to inspire, educate and connect a diverse next generation of technology leaders. ChiTech seeks to increase the number of minority and low-income students that pursue science, technology, engineering, and math (STEM) in college and careers. Visit us: www.chitech.org.
ABOUT GENERAL ASSEMBLY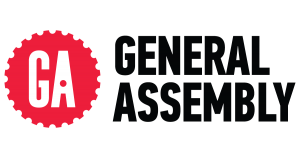 General Assembly (GA) is a global educational company. Focusing on the most relevant and in demand skills across data, design, business and technology, General Assembly is empowering a global community to pursue work they love through best-in-class instruction and access to opportunities. GA works with students online and in person across more than 20 campuses around the world and thousands of companies as partners in course development and graduate placement as well as through GA's corporate training and development business. Additionally, GA's focus on affordable and accessible education combined with our education-to-employment approach is helping to create a diverse talent pipeline. For more information please visit GeneralAssemb.ly.
CONTACT:
Chicago Tech Academy
Ms. Kelly Jones – kjones@chicagotechacademy.org