&nbsp

Young Women of ChiTech Reach for the Stars
The Young Women's Leadership Society (YWLS) is an extra-curricular at Chicago Tech Academy that works to support and empower female students as they pursue future careers in tech and entrepreneurship.  As the club sponsors, Assistant Principal Tiara Wheatley and Dorian Allen plan activities, events, and workshops to help the girls examine stereotypes, learn how to build healthy relationships, and foster skill-sets to enhance personal and professional growth.
Every year, YWLS hosts Little Black Dress Night, an event that brings together a panel of female leaders in tech whose efforts inspire young women to believe that success in the industry is possible.  This year the event will be held on Thursday, May 24th at mHUB.  

Some of the bright women sitting on the panel at this year's event include:

Shaniqua Davis (CEO and Founder of Noirefy)

Katy Lynch (Co-Founder of Codeverse)

Julia Kanouse (CEO of Illinois Technology Association)

Christine Schoeff (SVP of Talent and Development at Vibes)
Members of YWLS are looking forward to meeting these successful women.  Student and YWLS member, Michayla Richards says "women are way too smart and way too underrepresented.  I believe we have the brains, but we continue to go for typical (feminine) jobs besides the ones we could really flourish in."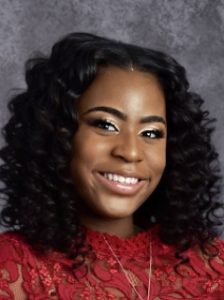 Michayla (left) is a senior at ChiTech and plans to major in biological sciences in college. She is known by her peers and teachers as exceptionally intelligent with an amazing personality. Her dream is to one day become an OB/GYN.  Michayla is just one of the many bright young women who make up the club.
Fellow YWLS member, Arrielle Hobson (right) says she enjoys Little Black Dress Night because it's an "opportunity to see a bunch of powerful women.  To see how they're 'making it'. The panel gives them a chance to say 'hey, I made it even though I had all of these challenges".
Little Black Dress Night not only allows the young women to hear success stories, but it also gives them a chance to network. The networking element allows the girls to get some one-on-one time with women they admire & who have much advice to offer.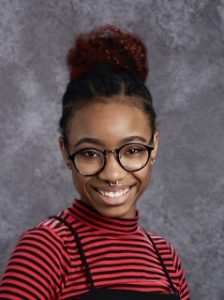 "We have so many opportunities, but no one is going after them.  I believe Little Black Dress Night could open a lot of doors and even change someone's occupational future" says Richards.
Purchase your tickets for Little Black Dress Night 2018 here: https://chitech.org/lbdn2018/#tickets